screenshots
As you can see from the screenshots below, Airlink Express has a very familiar look and feel to people who are used to the Digipan software.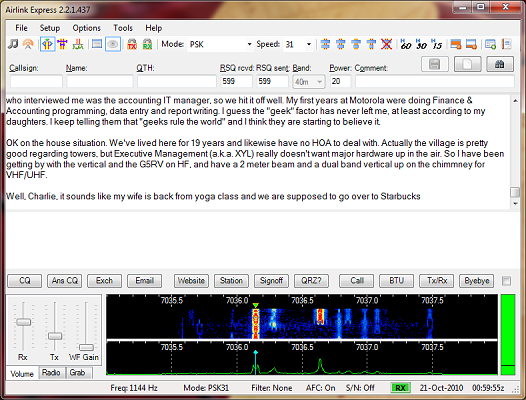 When you turn on the advanced features, like multi channel decoding and the extra log bar, the screen changes somewhat, but is still intuitive.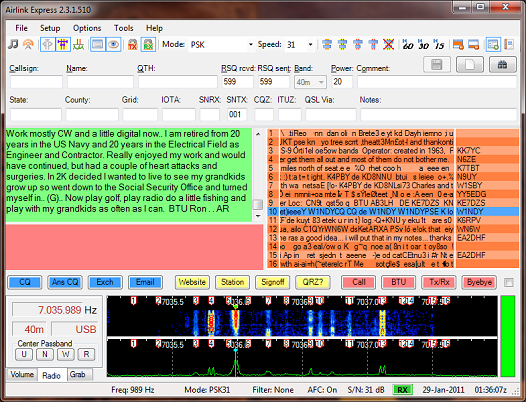 The logbook appears when you click on the logbook icon.